Litigation and business disputes. As a labor and employment lawyer and a commercial litigator, I have been involved in hundreds of mediations both as a participant and as a mediator.  I believe there are 3 qualities that every good mediator has: (1) the ability to build trust with both sides of the dispute as a true neutral, through a personal style that reflects honesty and independence; (2) the understanding of how to build consensus through process so that both or all sides come to a willing and informed decision to settle; and (3) the capacity when requested to evaluate the claims in the context of the dispute, taking into account those factors that are relevant to each side including the nuances and complexities of the litigation process.  Having practiced for over 30 years, I offer mediation services that are focused, fair and driven by an understanding of how to bring parties to the table to make a deal.  
In addition to traditional mediation services, my practice has involved extensive experience providing counsel and advice small to mid-sized closely held businesses.  I am available to provide assistance with the resolution of shareholder disputes that may be crippling a business' ability to function profitably.   
If you are interested in more information as to process, cost or availability, please contact me at 763-439-8975 or visit my mediation website at www.halaganmediation.com.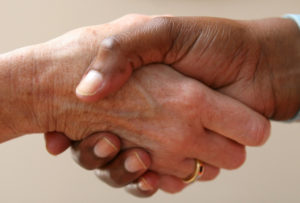 Contact our firm if you need advice on any of these issues:
Employment Contracts
Employment Discrimination Claims
Family and Medical Leave Act
Americans with Disabilities Act
Fair Labor Standards Act
Grievance Arbitrations
National Labor Relations Board
Unemployment Compensation
Whistleblower Issues